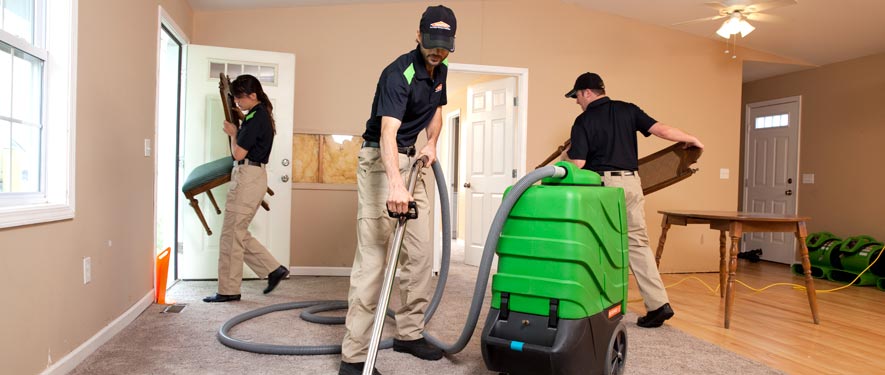 Residential Cleaning Services
Improving the aesthetic appeal and functionality of your home does not have to be something that requires you to drop everything and wait around on a cleaning company giving you a 6-hour window. Our SERVPRO team utilizes these same advanced cleaning techniques after every loss incident we recover and can provide efficient cleaning and recovery to your house or apartment upon appointment. No disasters are necessary.
Whether you want to improve how you feel inside of your house or are looking to put up your high-rise apartment for sale, we can give you a revitalized look and feel to the property. We have in-depth cleaning solutions for carpets and hardwood flooring, and we can also remove long-standing stains like nicotine from the ceilings of the property. Best of all, our SERVPRO professionals can work around your schedule to provide this technology and improvement to your property at a time that best suits you. We can even schedule these cleaning appointments after our regular operating hours.
Need Cleaning Services?
Call Us Today – (718) 381-3702
Residential Cleaning Services include:
The SERVPRO carpet and upholstery cleaning service will not only get out the dirt you see, but will also remove the unwanted dust you don't. A professionally cleaned carpet and furniture may make all the difference in brightening up a room and freshening up your home.
We all have tasks around the house that don't make it to the top of our priority list. Properly maintaining your home's air ducts should not be one of them. Regular duct cleaning can increase your home's heating and cooling efficiency and improve the quality of the air you and your family breathe.
Your basic cleaning service is not going to have the expertise to effectively deodorize your home. Take advantage of SERVPRO's residential cleaning services to remove unwanted odors.
Our experts are ready to assist in the clean up of sewage and other biohazard materials and provide deep cleaning services for your home. Find out more about our franchise professionals.